Commercial Window Glass Tinting Service in your business
Commercial Window Film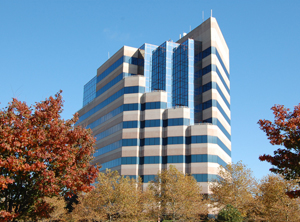 Our 3M™ Prestige Window Films allow you to bring and control light that enters your building under your control. Our Window Films will improve the comfort or your business in Tyson's Corner by controlling heat, fade, glare, and privacy problems related to glass windows without blocking the view.
The window glass film also improves the original window performance and saves you substantial money on cooling costs. Our extensive line of films provides an elegant and efficient means for solving many of the most challenging aspects of managing the energy use of a building. 3M™ Safety and Security Window Films keep the potential for forced entry and weather damage in check. Also, by rejecting 79% of the solar heat you make the environment comfortable for your employees resulting in higher work efficiency. We help you block the sun's heat and control your building's temperature so you are not at the mercy of the sun's rays.
FREE ESTIMATES WARRANTY

Authorized Window Film Dealer
Prestige Dealer Network
3M™ Series, Prestige Series & Thinsulate Series Commercial & Residential Window Film
If you are a builder we can offer special discounts.
Window film and tinting products for the 22102 zip code in Tyson's Corner.