Energy Saving, Safety, and Decorative Window Film Solutions
for your Building in Fairfax VA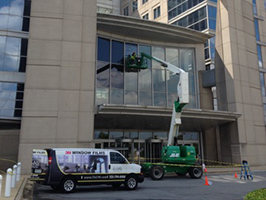 Fairfax VA building owners increase tenant comfort, let the good light in, keep costly and harmful UV rays out and thwart vandalism and break-ins by using 3M Window Films. Window Film provides a great return on investment and so much more.
3M™ Sun Control Window Films
Worker comfort: reduce glare on computer screens and minimize solar hot spots

Energy savings: save up to one ton of air conditioning for every 100 square feet of glass exposed to the sun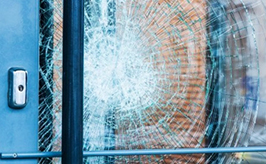 3M™ Safety & Security Window Films
Crime prevention: impede the quick access that smash-and-grab thieves are looking for
Bomb blast protection: hold broken panes in place to help prevent flying shards of glass
Available in clear safety film or with a tinted sun control option
Graffiti management: save money when you replace only the window film that was vandalized instead of the expensive glass beneath the film
Enhance your security with enhanced privacy. Block views to confidential information, secure areas, or unsightly areas with the Privacy Series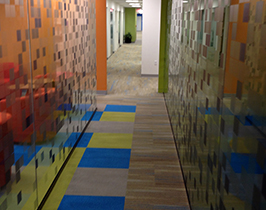 3M™ Fasara™ Decorative Window Films
Design flexibility: Decorative window films are a fraction of the cost of etched glass, plus they are easily changed to meet tenant preferences
Privacy: Stylish and textured films introduce privacy without sacrificing natural light
---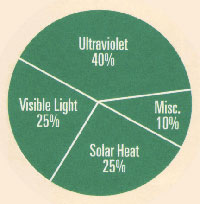 Selecting 3M™ Window Film products gives you peace of mind with a limited-lifetime warranty against peeling, bubbling, and dis-coloration.
3M™ Window Films provide an elegant, yet practical means for solving many of the most challenging aspects of managing sun control and privacy issues surrounding the use of your home or business.
Call 703-794-8468 for a free estimate and our helpful staff will insure you receive prompt service and great 3M™ Prestige Window Film products.
To learn more about 3M™ UV protection, Click the Chart to the right.
FREE ESTIMATES • WARRANTY
Window tinting is a very special trade that requires years of experience to insure the proper film and fit. You just can't call anyone. The installers must be experts in their field. We insure every installer who comes to your business is an expert at what they do.
Commercial Window Film products for sale, service, and install in Fairfax VA zip codes 22030, 22031, 22032, 22033, 22124, and Fairfax Station zip codes 22039.